I knew today was going to be a long day even before it got here. Needless to say, it has and will continue to require a lot of coffee to get through it. Coffee works wonders for me! I can drink a cup and get stuff done. Rinse and repeat. The only bad thing about so much coffee (and an empty stomach) is that at some point I start to feel an ittsy bit scatter brained. That point is riiight. abbbouuut. Now. So, today's post might sound a little like a ramble. But oh well, at least there are pretty pictures, right? : )
Since I'll be moving the week of Christmas I haven't made much of an attempt to decorate. No tree. No cute snowmen around the house. No ornaments (except
my wreath
). I'm actually okay with this for the most part. The only thing I hate about it is that Ryan and I aren't decorating in our first home together. But even that isn't a HUGE deal because we helped to decorate at his parents house. Either way, as a girl who loves to decorate and be creative, I couldn't help but to dream about how I would decorate if I could....
I love the tree & the living space
via
I love the natural look/burlap!
via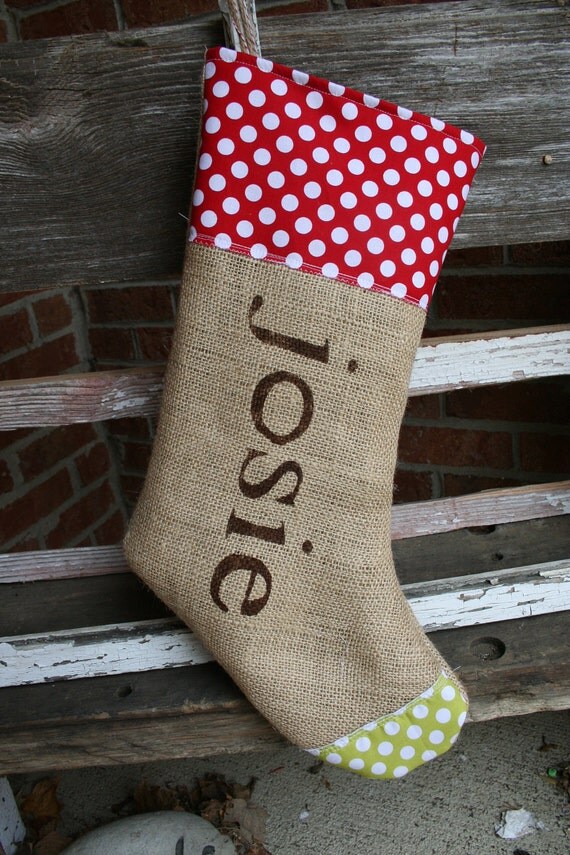 Burlap Stocking
via
LOVE the pine cones :)
via
And I love the bows here!
via
Also, how cute are these pups?? I'm not sure I could ever pull this off with our dog, but these guys are adorable!
I have loved seeing all of the decorations around the blog world and Pinterest! Out of all of the ideas, burlap is definitely my fav! What's your favorite/must have decoration?
P.s. Check out all of the goodies in Natasha's link up
here
[Schue Love Blog]. I didn't link up, but these recipes will definitely help you with your holiday baking : )