It's Friday and I'm so excited for the weekend! Naturally, I found the time to do a quick 5 on Friday post!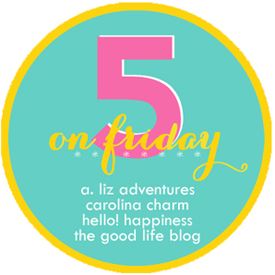 This week's 5 will be a combination of things I loved about this week, and what I'm looking forward to this weekend.
One. Realizing the hard work is hard. And tiring. I have felt like an 80 year old woman after work every day this week month. But you know what, it pays off. #Rewarding
Three. Making progress on our china cabinet makeover. We are finally down to the last stage in the make over of Ryan's granny's china cabinet. I can't wait to decorate it for fall + birthdays!
Four. This weather. It's beautiful and inspiring. This is hands down my favorite time of year (yes, even over the holidays). The air is fresh and crisp, the trees are beautiful, and people love to get together. Thank goodness for this past week's sunshine!!
Five. Backwoods Camping with the boys! This is what I will be looking at for half of the weekend. And guess what? I'm not one bit mad about it :)
-------
Are you doing anything exciting this weekend??
Happy Friday!