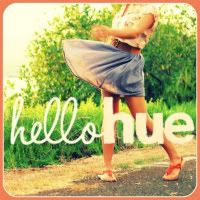 Last fall Lindsay wrote this awesome post about using dresses as skirts or shirts. Well, I've been dying to use her tips and pointers to create my own multi-use outfit.
This past weekend I finally took the plunge and wore one of my maxi dresses as a skirt! I never thought I'd get as many compliments on it, but I sure did. AND, I loved wearing it that way.
The original dress:
Mexico :)
The same dress, worn as a Maxi skirt:
That's me in the middle! And Jess, my MOH, to my left. She's wearing an actual maxi skirt :)
And yes, we're usually outfit twins. On accident!
I liked it so much I did it again yesterday too!
The original dress:
On vacation in San Antonio, with the future SIL
The same dress, worn as a Maxi skirt:
Do you like the color combo?
I'm still deciding...
Why did I do that? Because I have a hard time finding maxi dresses and skirts that are the right length. Most are too short, and some too long. With this method I was able to pick the length, as well as exactly where it sat on my hips. I can also switch them up with different shirts and wear them several ways--
I even have a few belts to pair up with them if I want.
I haven't bought many in the past, but I might be inclined to buy a few more this fall since I love wearing them this way!
Oh, and in case you didn't know, maxi skirts are the most comfortable thing ever!
----------
Do you ever do this?
One of my friends said that this is pretty much the regular thing to do with maxi dresses. Who knew!